I worked this morning and learned breakfast.  I had grill duty and learned that almost nothing is actually made.  That almost all of it is reheated.  The eggs for the Egg McMuffins are actually cracked, but other than that, it is a reheat of precooked food (such as pancakes, the folded eggs for the biscuits, the sausage patties, etc) or it is an imitation product such as the eggs substitute that it poured for the scrambled eggs for the big breakfasts.  I did learn a lot, though and also did about half an hour of lunch and finally learned all about the burgers, chickens, and fry products.
The cows are still with us and I have the promised pictures.  The other animals are still not sure of them, but we did discover that they can indeed fit through the gate that divides the yard.  So, they have access to water.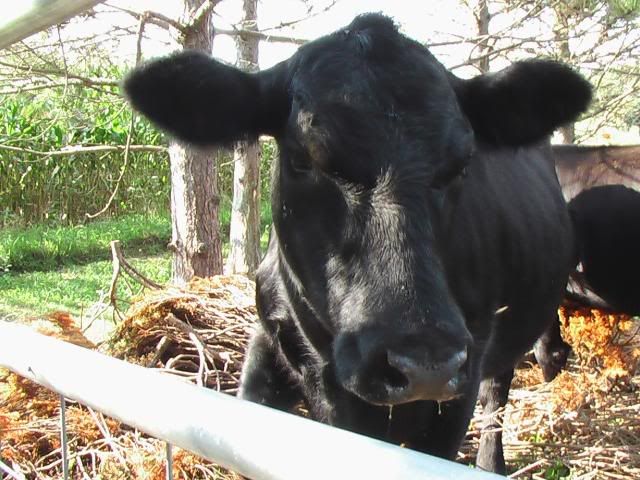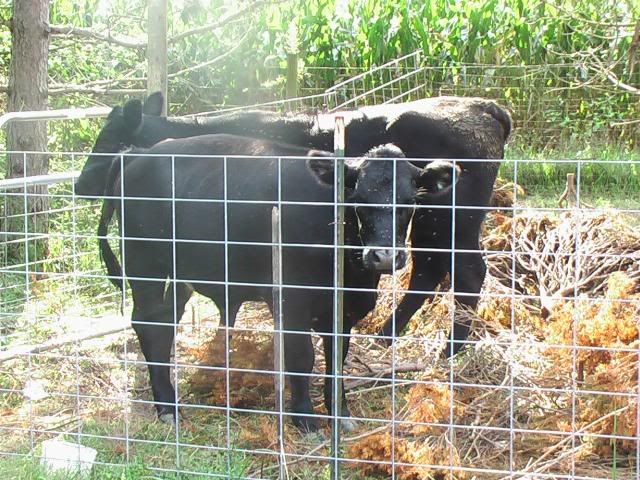 Hopefully, we can do something about all the flies they brought with them.