Here are a fer pictures of my indoor garden.  It is definitely a work in progress, but it is working or so it seems.  We will see as the season progresses.  I have used empty bottles with small openings as self waterers to help with proper moisture for the plants.  They are the homemade version of those pretty, but breakable watering globes.
This first picture here is my basil that seems to be growing in every direction.
This next picture here is an ornamental pepper plant.  It is also known as a Medusa plant.  It is very pretty, very colorful with reds, oranges, and yellows, and it is also edible.
This is an English Lavender that my SIL gave me.  I am going to use this in some of my future lavender soaps.  It is still very young, so it won't be this season that it gets used.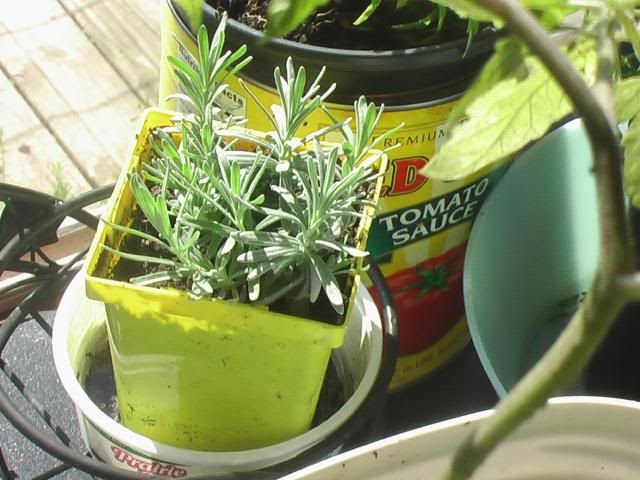 These are what's left of the cherry tomatoes that still need transplanting.  I am hoping to do more separation this week.
This is a sage plant I bought from one of the vendors at the DTFM.

This is a tomato plant I bartered two weeks ago at the DTFM.  I had put it in this pot as soon as we got home and it has just shot up.  I am loving it.  It has flowers now and I am hoping for tomatoes soon.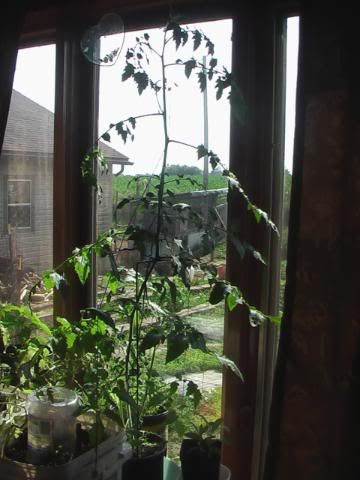 These are smaller tomato plants that I am hoping to rescue that were given away at the DTFM.  Notice the "self-waterer?"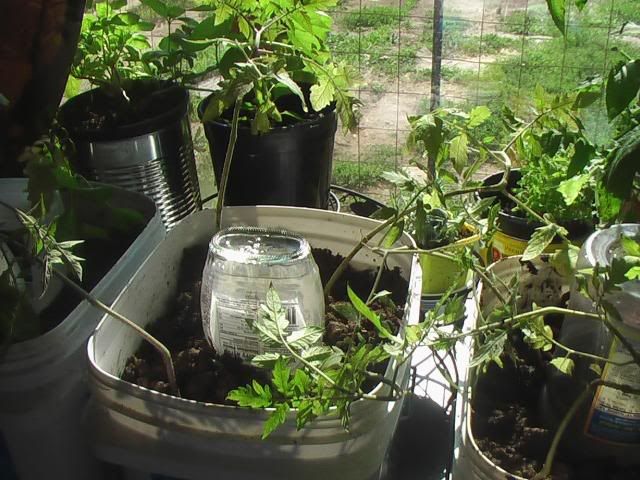 Although hard to tell, these are pepper plants.  I don't remember if they are banana peppers or some other kind.  They were also given away at the DTFM.  They, too, need some TLC.

These are the cherry tomatoes that have been separated from the others mentioned above.  As they grow, they will be separated further.